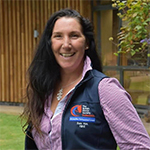 Chair - Sam York FBHS
A Fellow of the BHS and UKCC level Four. International Coach, coaching and coach educator and BHS chief assessor around the world. Coach to the India National Event Team, as well as a British Eventing (BE) Accredited Coach also a 12-21 BE youth coach. Official coach to the British Army sports teams, under their sports council.
Has been a senior university lecturer for over twenty years in equestrian science, worked in the BHS office as education development officer and still continues to have a role in the BHS providing professional consultation. Also, stepped up as technical delegate for the International Group for Equestrian Qualifications (IGEQ), advising on standard setting or equestrian qualifications world-wide.
Been involved with selecting, breeding and producing many top young horses with BEF breed status and national awards, including stallions and many stallion gradings.
Produced horses and ridden professionally for owners for over thirty years competing up to four -star eventing, British Show jumping (BS) show jumping up to foxhunter finals and BS small opens and trained up to PSG level dressage competing up to advanced medium. Represented team GB and competed successfully at many national and international championships.
Currently doing a master's degree in Professional Sports Coaching as well as full time freelance coaching both in the UK but also world-wide.
Sam has a great passion for the F & I and all it stands for and feels very honoured that she can be part of such a dynamic and hardworking committee.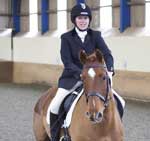 Treasurer & Membership Secretary - Judith Murphy FBHS
I return after a break of 2 years as Treasurer and Membership Secretary. I have been involved with horses for over 40 years, as member of the Beaufort Pony Club and then going on to qualify and work in the industry ever since, passing the Fellowship in 2014. I was Yard Manager at Huntley School of Equitation for 22 of those years until it closed. I now freelance and assess to BHSI/St 5 level. I also sit on the BHS Q & T Advisory Committee. I look forwards to meeting up with everyone again over the next year and beyond.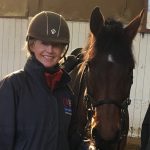 Secretary - Alison Craig BHSI
I evented throughout my teens, captained University Student teams internationally, then specialised in dressage. Unusually I also have a business background, having a BCom degree, CA and CMC qualifications, and I worked with a major management consulting firm throughout the '80s and '90s. Having done the Landmark Forum in 1995, I went for and achieved my BHSI in 1996, and have been part-time freelance coaching ever since.
I am a BD Accredited Coach, BD Youth Trainer and Judge and work with local Pony Clubs and Riding Clubs. I am also a co-founder of EquiPosture, using the principles of The Alexander Technique. More recently I also became a BHS Approved Riding School Proprietor, overseeing St Teresa's School Equestrian Centre in Effingham, Surrey.
This is my second stint on the committee helping F&I, and once again I'm excited to contribute in whatever way I can.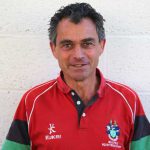 Danny Anholt FBHS
I have been the Director of Equestrian Sports at Millfield School since 2000, managing two centres with almost 100 horses in total and 25 full time staff.
I am a BE Accredited Trainer and BHS Chief Assessor. I originally trained at Porlock Vale Equestrian Centre after which I ran my own business, training event horses and riders. I then spent some years running the Beas River stables in Hong Kong, before returning to the UK.
I have been a supporter of the F&I Association for many years and was delighted to be asked to join the committee.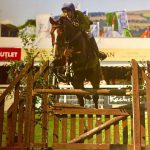 Amy Bannister-Bell BHSI
I grew up in North Wales, started out in a riding school, and attended the Northern Racing College in Doncaster when I was 16, hoping to pursue a career in racing. However after some thought I settled for riding out for local National Hunt Trainers and breaking yards, alongside studying and completing my BHS exams. In 2008 I became a student at Ingestre stables and came away 4 months later with enough exams to give me a platform to attempt to go it alone in the equestrian world. I gained my BHSI when I was 25, in 2014, and also hold a first class honours degree in Equine Science and Welfare, something that has led me to become a part-time lecturer for the Equine Degree at Glyndwr University in North Wales which I find very rewarding. I am also enjoying my role as a BHS Assessor, alongside freelance coaching, riding, and breeding a small number of competition horses & ponies.
I am very lucky to have a small yard on the outskirts of Chester that I run alongside my partner Alice who is also a BHSI. I am a huge National Hunt racing enthusiast and aim to organise more racing-themed trips for the F&I in the future.
Brendan Bergin BHSI
Biography and photo coming soon...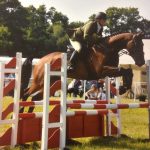 Oonagh Meyer BHSI
Participating as a BHSII in the then 'Lloyds Bank Young Instructor of the Year' finals consolidated my enthusiasm for coaching. Further experience was gained working in differing spheres of the industry from the Atherstone hunt, polo, riding schools and eventing with international event rider Lucinda Green. Following this I competed a number of horses for various owners across the disciplines whilst managing a large livery/competition/hunting yard at the base of the picturesque South Downs in East Sussex whilst achieving my BHSI in 1989. This brings memories of many hours spent driving the tractor doing arena preparations for BD competitions in the days we all competed on grass! I was then employed at the land-based Plumpton College which led to becoming Head of Department, prior to returning to freelance coaching and employment with both EQL and City & Guilds as an External Moderator/Verifier. I am a BHS Assessor and spend any spare time enjoying freelance coaching, riding and competing my own horses, swimming and cycling on my mountain bike across the glorious South Downs.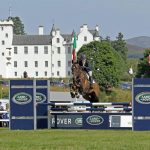 Jen Morris BHSI
Horses started for me when my Mum got a wee black mare "Lady" as the family pony & we shared a rented field. My sisters and I joined Aberdeenshire Pony Club and we saved up our paper money to occasionally hire a trailer to get to a pony club rally. Most of the time we attended dismounted - which it did mean I was a pretty sharp PC quiz team member for many years!
I gained my BHSI in May 2018, deciding to come back to exams having passed the BHSII in 1993 when I was at Warwickshire College doing an Advanced National Certificate in Equine Business Management (distinction). After college I worked a season in an event yard in Belgium, also freelance coaching & riding while I was there.
I have two sons Chris & Luke. Both are grown up now but they came through Pony Club and we did endless touring of the country with Tetrathlon, PC teams & BE events.
2018 was also the year of becoming a BE Development Coach and Pony Club Specialist Coach for Eventing & Tetrathlon. At the Scottish BE ball 2018 I was humbled to be awarded BE Personality of the Year.
Coaching is my passion but I now also work part time at my husband's Trailer company in Aberdeenshire.
I continue to train regularly and compete BE, BD & BS.

Nick Turner FBHS
Biography & photo coming soon....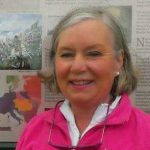 Faith Ponsonby BHSI (Irish Representative)
I am proud to be a BHSI, and an Assessor for BHS Stages 1 to 3. I am an FEI International 4 and 5 star Eventing Judge and List 2 Judge for Dressage Ireland. I am on SG GB BSHA, BSPS, Irish Hunter and Irish Pony Society Judges' Panels. On Irish Pony Club Training Committee and A Test Assessor.
I am a Horse Sport Ireland Level 2 Tutor and Level 3 Side Saddle Coach. Formerly a lecturer in Kildalton College, now I concentrate on my private coaching Assessing and legal Expert Witness work.
I compete in Dressage and Show Jumping and I hunt with Waterford Foxhounds regularly. I train competition and recreational riders for all disciplines. I am passionate about equine education and appreciate all that F&I does to further our education.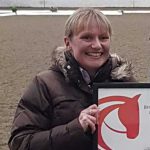 Jen Burnett BHSI (Scottish Representative)
I gained my BHSI in May 2018, having decided to come back to exams after gaining my BHSII in 1993 when I was at Warwickshire College doing an Advanced National Certificate in Equine Business Management (distinction).
2018 was also the year of becoming a BE Development Coach and Pony Club Specialist Coach for Eventing & Tetrathlon. At the Scottish BE ball 2018 I was humbled to be awarded BE Personality of the Year.
Coaching is my passion individually, Pony Club, BE, Riding Club, camps…. as long as people are hungry to continue developing at any level.
I continue to train regularly and compete BE, BD & BS.
I'm delighted to be asked to be the Scotland rep for the F&I Association.

Sue Ricketts BHSI (Northern Representative)
As the F&I Northern Representative, my aim is to engage people and get them more involved with the Association.
As well as being a full-time coach, I am currently a BHS Lead Assessor, a British Dressage list 3 judge and spend a proportion of my time as an Equine Sports Massage Therapist.
The Association is a fantastic way for our members, who are all experienced and highly qualified people, to train together and discuss new ideas and training methods. We plan to organise more training sessions for members in our area and to increase the number of active members we have. Please contact me if you have ideas for training days.