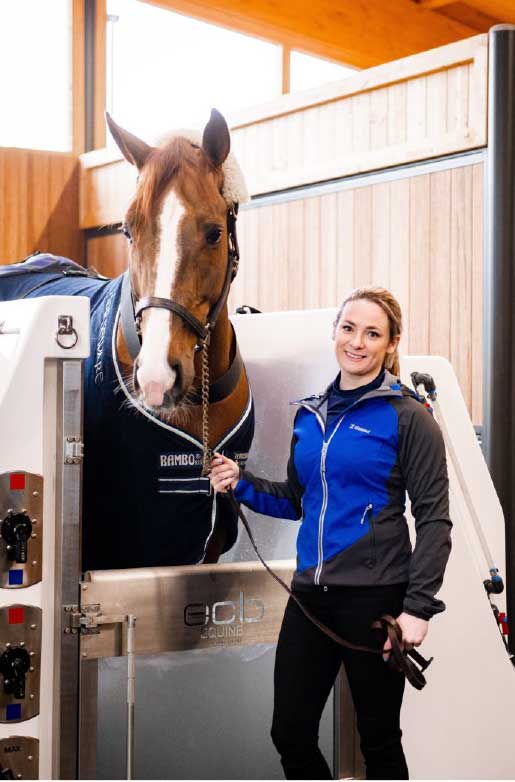 The Use of Equine Hydrotherapy in Performance Horses
Equine water treadmills & Equine Hydrotherapy Spas – Performance & Rehabilitation
Tuesday 16th November 2021 Fiona Fitzgibbon BSc MIRVAP IEH will give a presentation on equine water treadmills & equine hydrotherapy spas for performance & rehabilitation.  7.30pm start on Zoom.
Fiona Fitzgibbon is the research and training manager for ECB Equine Spa and is based in Northern Ireland.  She was the pioneer and manager for 2 years in Ireland's first purpose-built equine rehabilitation centre with a water treadmill. Alongside her work for ECB she works as an equine Hydrotherapist with international competition yards worldwide, specialising in the use of water treadmills for equine rehabilitation and performance.
She will cover:
*Hydrotherapy and sport
*The benefits of Hydrotherapy spas and equine water treadmills
* Rehabilitation and performance
* Programs and protocols"
2 BHS CPD points awarded for this webinar.
To book your place, apply to Mark, and pay F&I, details below
APPLY TO MARK ROBINSON BHSI
Members – £15
Non Members – £20
Payable to F & I Association Acc no 00472754
Sort Code 30-94-93