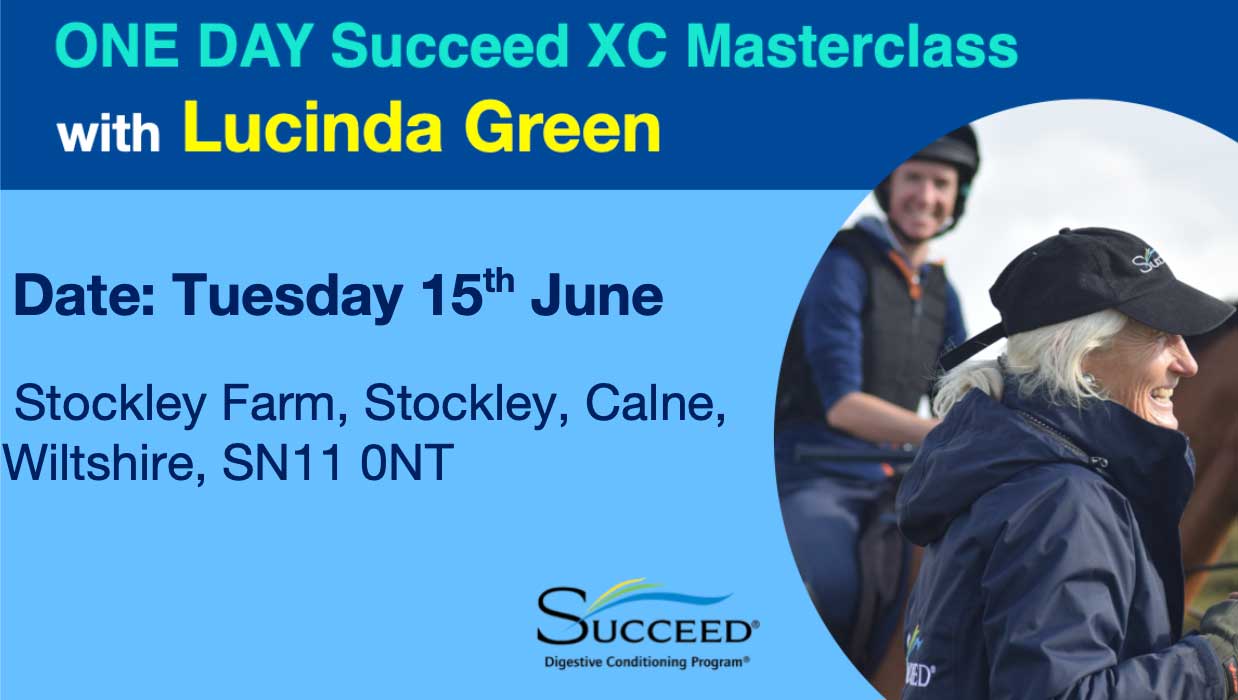 One Day Succeed XC Masterclass with Lucinda Green MBE
Six-time Badminton winner, two-time Burghley winner, Olympic Silver Medallist, World and double European Champion and world-renowned XC coach, Lucinda Green MBE will be holding a Succeed XC Masterclass Clinic over our brand new XC Schooling area at Stockley Farm, designed by Eric Winter and built by Jump1.
Lucinda has spent 35 years coaching XC worldwide with riders across the spectrum of levels.
4 riders grouped with similar ability for 1hour 45mins on the XC course. The build up in each group is sensible and progressive, with lunch and discussion to follow on from riding sessions.
We have 8 riding spaces available to F&I and lots of spectator places!
F&I Members Riding Place: £60.00 to include course hire
F&I Members Spectator Place: £20.00
Lunch £10.00 to be pre-booked – with any dietary requirements by 31st May 2021
3.5 CPD points awarded to anyone attending the F&I part of the day (the morning) to spectate and/or ride.
Please email info@helenmartineventing.co.uk with full contact details and the level of horse so that we can group together accordingly. Your place will be confirmed when full payment has been received.
Payment to: F&I, Lloyds, 30-94-93, account number 00472754 – and email Jude Murphy: treasurer@fandiassociation.org.uk